San Pablo Cosmetic Dentistry - Enhance your Smile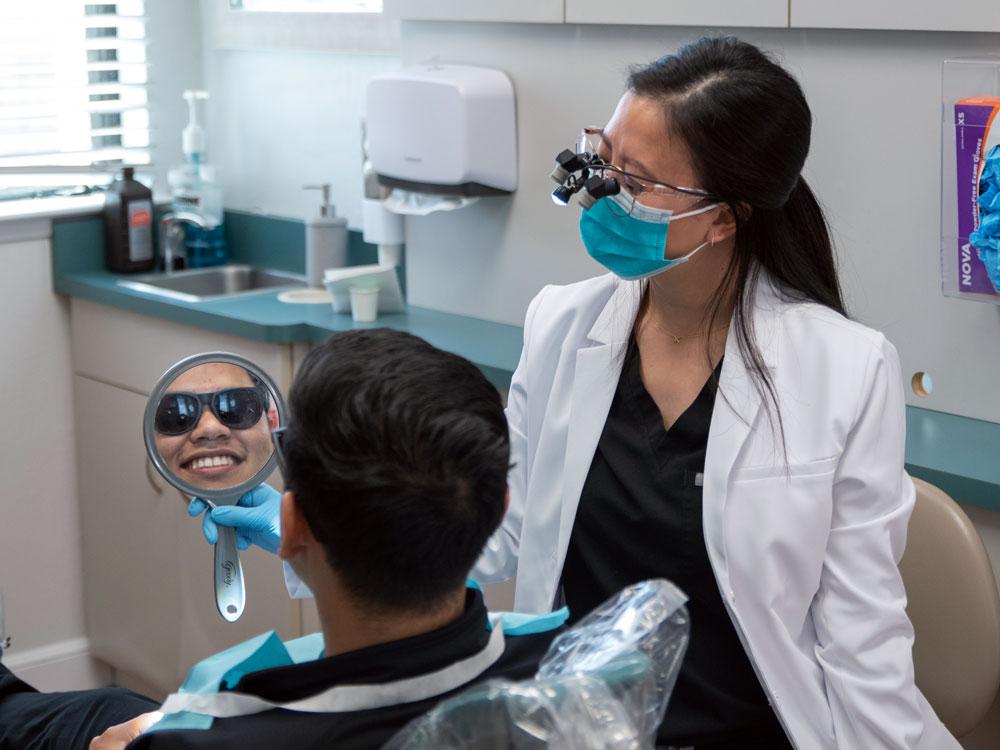 Your smile is the first impression that others have of you, so it makes sense that you would want it to be bright, white and healthy.  According to the American Academy of Cosmetic Dentistry, more than 99 percent of all American adults believe that a smile is an important asset for social situations.  At San Pablo Smiles Dentistry, we offer a wide range of cosmetic dentistry services that dramatically transform your smile and boost your confidence.  Extensive training with aesthetic dentistry procedures combined with advanced high tech equipment have San Pablo Smiles Dentistry recognized as a leading provider of cosmetic dentistry in San Pablo.  By staying up to date with technological advancements, our cosmetic treatments continue to provide patients with healthy, beautiful smiles.
Did you know…that cosmetic dentistry is more than just teeth whitening? Your cosmetic dentist is also capable of transforming your smile's shape, color, alignment, as well as filling in gaps and discreetly restoring decayed or damaged teeth with tooth-colored fillings. In fact, modern advancements in cosmetic dentistry have made it possible for patients to achieve nearly perfect teeth with cosmetic enhancements and restorations that are virtually undetectable to friends, family and peers.
Our cosmetic dentistry services include, but are not limited to:
Teeth Whitening
Invisalign
Bonding
Veneers
Dental Implants